Tested for you: 8-Day Cure "OliPhenolia C" with oranges from Fattoria La Vialla
The "OliPhenolia Bitter" from Fattoria La Vialla has become a regular ritual for me. 3-4 times a year I do a 16-day cure with the liquid dietary supplement. My skin thanks me as well as my immune system. In the meantime, I have gotten used to the bitter taste of the brown liquid. Now OliPhenolia has got competition from In house and in yellow with a big "C".
OliPhenolia with Vitamin C
The basis for "OliPhenolia C" is still the olive water extract, which is produced during olive pressing. The supposed waste product is particularly rich in polyphenols, including hydroxytyrosol, tyrosol and oleocanthal. These three phenols, for example, are said to be highly active and demonstrably enhance the healing effect of fibroblasts. These are the cells that play a critical role in repairing damaged skin from injury.
"We found that fibroblasts migrate when exposed to the phenolic compounds. This means that they move to close the gap caused by the wound, which favors their healing action," confirms Lucía Melguizo-Rodríguez, a scientist at the University of Granada.
Oranges from Sicily
The "C" owes the new Oliphenolia Sicilian oranges (70%). They are a natural source of potassium for a healthy nervous system and normal muscle function. Especially rich in vitamin C, they strengthen the immune system. But vitamin C has many other positive effects on our organism: it promotes collagen formation, which is important for the functioning of blood vessels, bones, cartilage, gums, skin and teeth, and increases the absorption of iron. In addition, it reduces symptoms of fatigue.
First stir, then eat
However, the yellow concentrate takes a little getting used to. In the small jar is only a little liquid with a semi-solid core from the whole oranges (Citrus sinensis), because the peel of the orange contains three times as much vitamin C as the pulp and juice and four times as much fiber.
Those who like to eat "marmalade", that is the typical English orange marmalade, will be pleased. Tastes so similar. Before you can consume the "OliPhenolia C", you have to stir it up with a small spoon, but carefully so that none of the liquid spills out. Then you can eat it spoon by spoon.
Personally, I've never liked orange marmalade, and when I first tried "OliPhenolia C" I immediately made a face accordingly. But the benefits of vitamin C motivated me to stick with it. And what can I say: In the meantime, I have become accustomed to the taste and the small jar is emptied quickly. But I still can't have orange marmalade on my toast!
8-day vitamin C cure
By the way, two glasses per day are recommended, which is 100 ml of the concentrate. It is best to take it in the evening, but not just before meals. The two jars contain a total of 70 g of oranges, 23.10 mg of vitamin C, 52 mg of hydroxytyrosol and a total polyphenol content of 478 mg. This means that you are through with the cure after just eight days, not after 16 days as with the "bitter". That can be kept up well 3-4 times a year.
"OliPhenolia C" with oranges from Fattoria La Vialla, box of 16 jars of 50 ml, £26.40.
dietary supplements, OliPhenolia C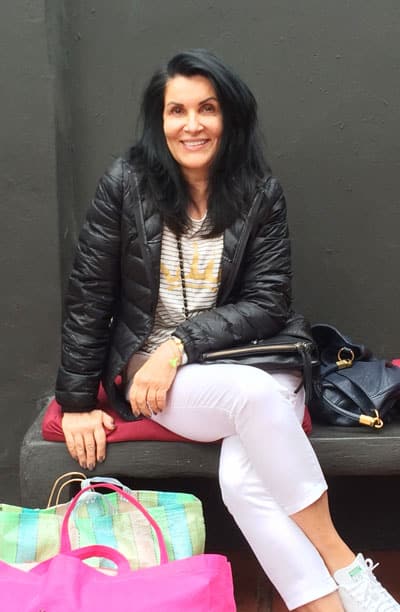 CultureAndCream Author from Munich
To travel during my profession as a beauty journalist was never enough for my. Also my six month on a world trip didn't do it. It always attracts me to other cities, foreign countries, on roadtrips and places I don't know yet. But I am not only interested in "culture" and "cream", I am also fascinated by people who have stories to tell .  Such unique experiences I want to share with you.