Unique Sauna & Ski Experiences In The Ötztal Valley
The alternation of hot and cold, along with fragrant infusions and invigorating music: taking a sauna is a wellness ritual and health booster all in one. The new Crystal VAYA Unique Hotel in the Austrian mountain village of Obergurgl offers particularly unique experiences in this respect. 
Sauna deluxe. In the 2,000 square meter modern, bright spa area of the chic four-star superior hotel, sauna master Rita creates several infusions daily – from modern to traditional. The names of her "sweat shows" alone promise wonderful wellness moments: Disco Hits, Alpine Life, Caribbean, Irish Pub, Magic, Flower Garden or simply, appropriately, Life is Beautiful.
During each infusion, the sauna master swings fan and towel as passionately as skillfully to distribute the heat and give guests a sauna experience in a class of its own with charming explanations and varied music. During each infusion, the sauna master swings fan and towel as passionately as skillfully to distribute the heat and give guests a sauna experience in a class of its own with charming explanations and varied music.
Pampering moments on 2,000 square meters
In addition to the outdoor Finnish sauna with panoramic view, where Rita shows her expertise, there is a bio sauna, an aroma and brine steam bath, cozy relaxation rooms with water beds and three pools in the spa area. One of them is outdoors with a magnificent view of the mountains of the Ötztal.
In the basement of the spa there are also elegantly furnished treatment rooms where products of the high-quality cosmetics brand ESPA are used. With the help of plant extracts, marine ingredients and essential oils, these products ensure soft skin and soothing all-round care. The facials, baths, massages and body rituals on offer (e.g. "ESPA Signature" with, among other things, body peeling and a hot stone massage) are, by the way, not only aimed at teens, expectant moms and women, but also at men. Tip for those who like detox: First a manual lymphatic drainage and then the ESPA Detox experience!
Straight design meets mountain panorama
The stylish, simple ambience of the entire hotel also contributes to the decelerating effect of a spa treatment at The Crystal VAYA Unique Hotel. Warm wood, lots of glass, leather and modern decorative elements characterize the contemporary, crystalline and cubic architecture in which the almost 100 rooms and suites are designed. All have a magnificent mountain view and most also have a balcony. The highlight is the 105 sqm penthouse suite with open fireplace and two bedrooms!
If you feel like some fresh air after a round of sauna in the spa and relaxing in your room, in winter you can start directly from the nearby Festkoglbahn valley station onto the ski slopes of the Obergurgl-Hochgurgl winter sports area. The natural toboggan run is also recommended, which can even be used at night once a week thanks to the floodlight system.
Mix of idyll and adventure
With its beautiful landscape amidst impressive three-thousand-meter peaks, 110 kilometers of slopes and numerous rustic huts, the Obergurgl-Hochgurgl ski area is considered the diamond of the Ötztal Alps. How fitting, then, to explore this from the exclusive The Crystal VAYA Unique Hotel and this at any time of year.
Because also from spring to autumn the altitude of the house offers beautiful panoramic hikes and mountain bike tours, past fragrant forests, quiet mountain lakes and rushing mountain streams. This mix of idyll and adventure in Obergurgl ensures a relaxing as well as active vacation. 
Bar area with 3D alpine wall
In addition to its first-class location, the culinary delights at The Crystal VAYA Unique Hotel are also impressive. Thus, the half-board includes an extensive breakfast buffet with live cooking station in the morning and a dinner consisting of five courses. The regional-international cuisine is based on varied dishes with an Alpine twist, such as halibut with radicchio and lime, game bouillon with sherry and vegetable julienne, or matcha praline with chocolate and fruit.
Also first-class: the appealing The Crystal Bar in the hotel's basement. A visit is worthwhile not only for the good drinks, such as the Bloody Cosmopolitan or a Hibiscus Caipirinha, but also for the special ambience with a fireplace, lounge sofas and a separee, on the back wall of which hangs a three-dimensional mural depicting the mountain world there. With a view of these mountains, the in-house gin "C18" made from local herbs tastes even more intense.
In keeping with the alpine flair that can be felt everywhere in the Crystal, you receive a loaf of homemade bread upon departure – and it is labeled VAYA. It is a hotel with special hospitality.
Photos @Mike Badstübner (2), Hotel Crystal Vaya Unique (10)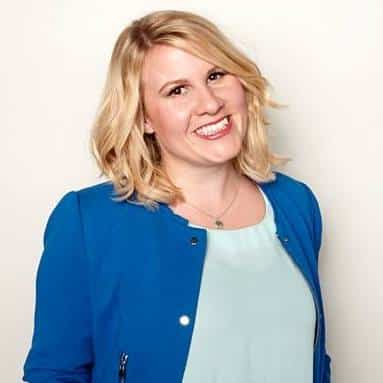 CultureAndCream Author from Munich
As a graduated art historian and archeologist I know the stories of cultures, buildings and paintings – well, most of them. My job as a beauty editor has awaken my love for creams (and tons of nail polishes). I am currently writing about medical and health topics. My favourite activities? Discovering new trends and hot spots while traveling which I would like to share with you.