Sun Protection tested for you: "Face Fluid SPF50" from Altruist
Sun protection is a must. In addition to the moisture balance, sun exposure is a major factor in wrinkles and skin problems in relation to skin aging. Every child knows that by now. Even with sun protection creams it is not true, the more elegant the design, the better the protection. At "Stiftung Warentest", a foundation that was established in 1964 by the German federal parliament to provide consumers with informations regularly, some premium brands were once again rated "poor" last year because they fell below the specified protection factor, could not provide the promised moisture or – although they were referred to – were not waterproof.
Depending on your height, you need between 30 and 40 milliliters of suncream per day for the body alone. A 175 ml bottle is only enough for five days. If you pay 30 euros for this, that's six euros a day. And the bill isn't even right, because you should reapply sun protection every two hours during the day!
This sun protection is a real altruist
That's why I examined a new line from Great Britain more closely. It proves that good sun protection at a high level does not have to be expensive. "Altruist" is positively out of the ordinary in every respect. It is a dermatological sun protection with a high-quality, photostable broad-spectrum UV filter for UVA and UVB rays, including the innovative Tinosorb A2B, a chemical-mineral hybrid. It is well absorbed by the skin and does not whitish.
Altruist was developed by the English dermatologist and cancer researcher Dr. Andrew Birnie from Canterbury to help prevent skin cancer. The name Altruist is his program. It's a not-for-profit brand – 10 cents of every bottle sold goes to African charities. He keeps the production costs low, which is noticeable in sales prices. Cream SPF 30 / SPF50 and Fluid SPF 50 start at six euros. The 1 liter bottle costs 10 euros or 20 euros. High quality, low price – it works!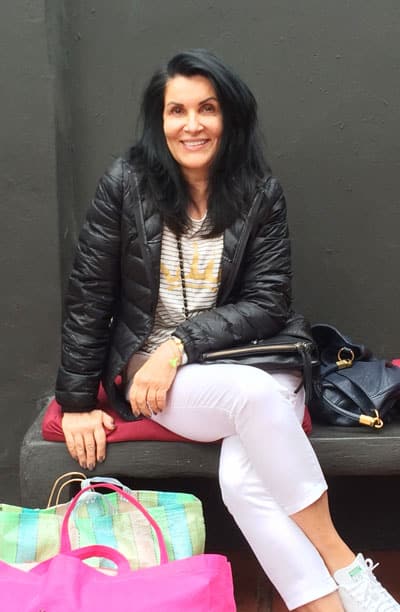 CultureAndCream Author from Munich
To travel during my profession as a beauty journalist was never enough for my. Also my six month on a world trip didn't do it. It always attracts me to other cities, foreign countries, on roadtrips and places I don't know yet. But I am not only interested in "culture" and "cream", I am also fascinated by people who have stories to tell .  Such unique experiences I want to share with you.