Tested for you: New sustainable make-up line "Green Couture" from Artdeco
Sustainability, naturalness and maximum performance – these are the three pillars on which Artdeco is based the new "Green Couture" collection. Sustainability is not new territory for the company, because it has been in the DNA of the family business for decades – from in-house production to home work to the well-known refillable systems for make-up pallets.
But for the new make-up line, the company goes one step further. In order to orientate himself even more strategically in the area of sustainability, Helmut Baurecht, founder and owner of the Artdeco cosmetic Group, brought with Prof. Dr. Anja Grothe, Professor of Sustainability Management, an expert on board who can look back on 30 years of experience in business and science.
Good for you. Good for the planet.
That is the focus of the new sustainable "Green Couture" line. 60-99 percent of the ingredients used for the textures are of natural origin. The products are free from mineral oils, parabens, silicones, microplastics, nanomaterials, PEG compounds (polyethylene glycol) and GMO (genetically modified organisms). Where palm oil is needed, it comes from RSPO-certified sources. Only sustainable materials are used for the packaging, such as paper from sustainable forestry and prints on water-based inks.
Sustainability down to the last detail
Sustainability also applies to hulls, tubes and jars. The vegan "Natural Cream Lipsticks", for example, are contained in recyclable rice hulls with 75-90 percent organic substances. The same applies to the blusher, bronzer and blush jars. All liners, whether for eyes, brows or lips, are made of wood, the cap is made of recyclable polypropylene (PP). This is known as an alternative to the "bad" plastic bags of the past. The basic substance for the concealer tubes is a bioplastic made from the sugar cane plant.
Top quality, great colors
It goes without saying that the quality of the sustainable formulations and the color result are top for all products. The color palette leaves nothing to be desired. And everything has been thought of – even a sharpener for thick and thin cosmetic pencils. The "Double Sharpener" has a specially shaped blade made of high carbon steel instead of stainless steel. Finally a blade which doesn't get blunt so quickly and cuts the wood without splintering it.
And the material of the sharpener is also biodegradable. The manufacture of the Mater-Bi from corn starch and oils is comparatively water-saving. For the raw materials of 1 kilogram of Mater-Bi you need 15-30 liters of water for irrigation. Sounds like a lot, but ist actually little seen of the earth's water resources. And as a comparison: 1 kilogram of tomatoes contains 110 liters, and a kilo of cocoa beans requires 27,000 liters of water. Did you know that?
photos (3) Artdeco group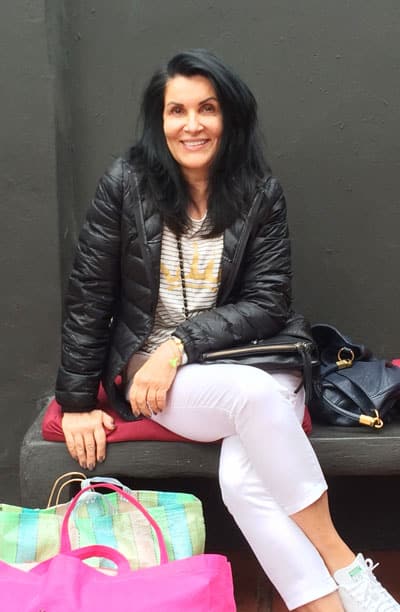 CultureAndCream Author from Munich
To travel during my profession as a beauty journalist was never enough for my. Also my six month on a world trip didn't do it. It always attracts me to other cities, foreign countries, on roadtrips and places I don't know yet. But I am not only interested in "culture" and "cream", I am also fascinated by people who have stories to tell .  Such unique experiences I want to share with you.