Tested for you: Gehwol "Soft Feet Butter"
My pedicurist lady gave it to me for Christmas. Since then I've been addicted to the "Soft Feet Butter Cocoa & Mandarine". Better still said after the scent. On the cream jar it is described as "wintery". For me, the enthusiasm is certainly not over with winter. Because the texture is also a real treat. Creamy and soothing for the feet. Cocoa butter mixed with high-quality mandarin peel extract supplies the skin with moisture and makes it supple. Rough soles and small cracks on the heels are a thing of the past. I rarely rave about a product that heavily. Applying lotion to my feet every day used to be a chore, but now I look forward to it every evening. The best way to end the day in a relaxing bath or after a relaxing foot bath.
Foot specialist for 150 years
The Gehwol products from Eduard Gerlach GmbH, incidentally a family business for 150 years now, convinced me so much that I bought myself a care bath for my feet with almond and vanilla. It contains a so-called wetting agent, which ensures that the care oils are evenly distributed in the water and create a milky, shimmering, pleasantly scented emulsion that provides intensive moisture and protects the skin flora. You can also shower or bathe with the product. The only downer of my new favorite product for the feet is that the "Cocoa & Mandarine Butter" is a limited edition, so only available for a short time. Until next Christmas I'll have to switch to "Pomegranate & Moringa". That doesn't sound bad either.
Gehwol "Soft Feet Butter," 50 ml, ca. 38 $US
photos: Eduard Gerlach GmbH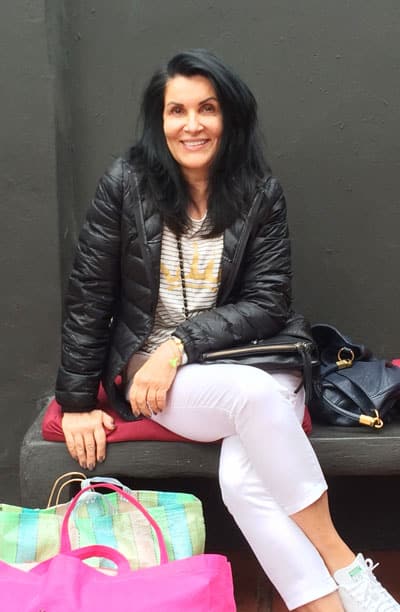 CultureAndCream Author from Munich
To travel during my profession as a beauty journalist was never enough for my. Also my six month on a world trip didn't do it. It always attracts me to other cities, foreign countries, on roadtrips and places I don't know yet. But I am not only interested in "culture" and "cream", I am also fascinated by people who have stories to tell .  Such unique experiences I want to share with you.