Tested for you: "Facial Toner Witch Hazel" from Thayers
A facial toner should be part of every skincare routine. There are countless on the market. Therefore, one would not have to lose too many words about it – one would think. What particularly excites me about the Thayers facial toner is the tradition behind it. Thayers has been a product with cult character in the USA for generations. The brand looks back on a 175-year history.
It was started by Henry Thayer, son of a physician and one of the founding families of Massachusetts. He graduated in medicine from the Boston Medical School and also practiced medicine for a short time.In 1843, at the age of 21, Dr. Thayers opened a drugstore in the Douglass Block of Cambridge until 1847, when he established his famous Henry Thayer & Company at the corner of Main and Essex Streets in Cambridge.
Facial tonic with the witch hazel
In 1850, he began a series of experiments to perfect the technique of evaporation in a vacuum. His goal was to produce extracts in concentrated form, then the production of liquid extracts followed. Over the years, Dr. Thayer had over 800 herbal extract products in his portfolio, which he offered in the form of infusions, poultices, syrups, tinctures and wines. One of these was witch hazel extract, which was touted as a "tonic, astringent and sedative." It became the brand's signature ingredient and has remained so.
Witch hazel has always been popular for its medicinal properties. To this day, it is used in Thayers' alcohol-free facial toners and sprays. Their certified organic witch hazel is sourced from a family farm in Fairfield County, Connecticut. All of the brand's skincare products are produced the old-fashioned way – not distilled, are animal-free and of the highest natural quality. They contain 195% more tannins. Found in the bark and skin of some plants, these substances have mild antioxidant properties and have a balancing effect.
Witch hazel brings the skin into balance
For me, a good toner is an essential intermediate step in my daily skincare routine. It moisturizes, re-cleanses and smoothes my skin. The complexion glows – completely without filters – and the subsequent skin care products can work even better. Unlike the toner, the gentle spray of the Witch Hazel Facial Mist can also be used in between, when the skin needs refreshment during the day. Witch hazel is one of my favorite ingredients because its natural astringent properties soothe the skin and restore pH balance after cleansing.
"Toner can be used after cleansing to help to bring the skin back to a naturally acidic state by often helping to restore the skin's natural pH, it can help to support the skin barrier. Toner is quickly absorbed and penetrates the skin and depending on the specific ingredients may also have additional antioxidant, hydrating, or anti-inflammatory benefits", says Dr. Marisa Garshick, MD, Board Certified Dermatologist.

How to apply facial toner?
I use my witch hazel facial toner after cleansing and before applying serum and day care. To do this, I soak a cotton pad with toner and stroke it over my face, neck and décolleté. For me, it is important that no alcohol is included, as it dries out the skin.
Dr. Garshick also confirms this when she says: "It is best to opt for witch hazel that is alcohol-free as the process of extraction helps to preserve the tannins and reduce any potential for irritation or dryness. Tannins improve the appearance of the skin through antioxidant effects, protecting the skin from free radical damage. Witch hazel has anti-inflammatory benefits making it helpful for acne, sunburn, bug bites, post-shaving irritation, and more."
"Facial Toner Witch Hazel" from Thayers , 335 ml, US$ 10.95 and "Facial Mist", 237 ml, US$ 12.99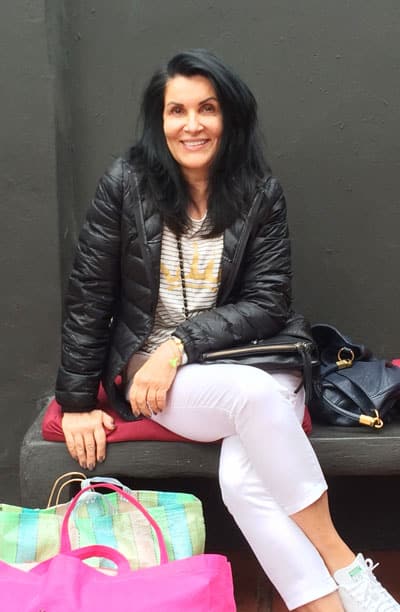 CultureAndCream Author from Munich
To travel during my profession as a beauty journalist was never enough for my. Also my six month on a world trip didn't do it. It always attracts me to other cities, foreign countries, on roadtrips and places I don't know yet. But I am not only interested in "culture" and "cream", I am also fascinated by people who have stories to tell .  Such unique experiences I want to share with you.