Tested for you: BB Cream "Super BB au Ginseng" from Erborian
The BB cream of the Korean brand promises a complexion like "photoshopped". Sounds promising. In general, I find the concept of the Asian care label extremely interesting. It makes use of the herbs of the Orient, and the purely natural active ingredients are obtained in traditional processes. In the new BB cream, ginseng is the main active ingredient. More precisely, white ginseng and fermented ginseng flowers in one formula.
Ginseng, the Asian miracle roottische Wunderwurzel
Ginseng has a long tradition in Chinese medicine. The root has been used for thousands of years to strengthen the body's defenses. Responsible for the effect are the ginsenosides, which are said to have blood sugar-lowering properties, among other things. It is known as a proven tonic to strengthen the immune system, is said to fight fatigue, help against fatigue and prevent a cold.
But also as far as the skin is concerned, ginseng is considered a real miracle weapon for a younger appearance due to its moisturizing and nourishing properties. It stimulates the general skin functions and is even said to have a firming effect by boosting the collagen production.
BB Cream – half skincare, half makeup
"Super BB au Ginseng is half skincare, half makeup. I apply a small amount of BB in the middle of the face after my serum and blend it outwards. The product is so nourishing that I can do without the day cream. And the look is just super. In fact, "Super BB" evens out the complexion and covers small blemishes like pigmentation spots and redness. Skin feels well hydrated all day and is protected from UV damage with SPF 20 (100% mineral sun filters). To visibly reduce impurities such as pimples, pores and blackheads, the formula has been enriched with Niacinamide. The vitamin B3 or niacin is known as a powerful active ingredient for clear skin.
What I particularly like is the very pleasant, light texture. It does not "weigh down" the skin like foundation sometimes do, but leaves a natural, velvety finish. You could almost say that the "Super BB" has a baby skin effect. I also appreciate that there is a 15 ml version to try.
"Super BB au Ginseng" from Erborian, 40 ml, 51,50 US$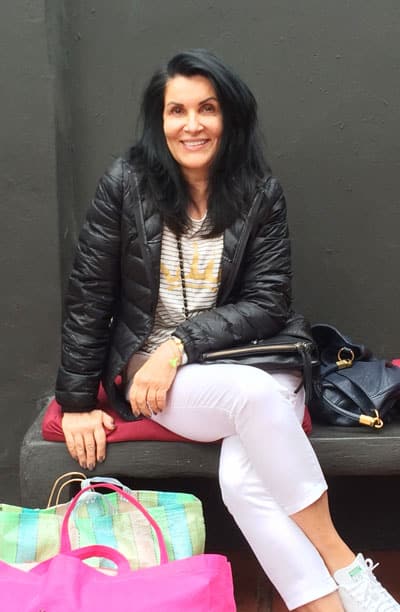 CultureAndCream Author from Munich
To travel during my profession as a beauty journalist was never enough for my. Also my six month on a world trip didn't do it. It always attracts me to other cities, foreign countries, on roadtrips and places I don't know yet. But I am not only interested in "culture" and "cream", I am also fascinated by people who have stories to tell .  Such unique experiences I want to share with you.