Tested for you: Collagen Capsules and Powder from Glow25
It is always said that true beauty comes from within. And when it comes to smooth skin and firm connective tissue, collagen plays an important role. After all, it is the most abundant protein in the human body. The amino acids not only give it elasticity, stability and resilience, but also bind moisture.This in turn makes the skin appear plump and smooth. Last but not least, collagen ensures full hair and strong nails. Unfortunately, the body's own production decreases from the age of 25. But can capsules and powders really catch that?
Stir and swallow
I ordered both from Glow25. I should add 1-2 tablespoons of the collagen hydrolyzate (from controlled cattle farming) to shakes, smoothies or soups every day. Some also stir it into their coffee. But I don't want to spoil the taste. Better my green smoothie is now enriched with the powder every day in the morning, because you can hardly taste it. In addition, I take two capsules at noon and in the evening and drink a large glass of water with them. The capsules are enriched with hyaluronic acid, pomegranate extract and vitamin C. Studies show that the body needs enough vitamin C so that it can use the collagen it supplies. It is a so-called cofactor to incorporate the individual collagen building blocks into the complex structures.
More power with yoga
Nothing happens for the first few weeks. But after four weeks I notice that my skin on the face and body looks smoother and, above all, dry areas have disappeared. The nails are also much stronger. What strikes me especially after another two weeks of taking collagen is that I am more flexible when doing yoga. I can easily manage the "crow" now. Even after a long, strenuous tour on foot or by bike, my muscles and joints recover much faster. Nothing cracks anymore.
Collagen Power (460 Gramm) und Collagen Capsule (180 Stück) from Glow25, each 29.99 Euro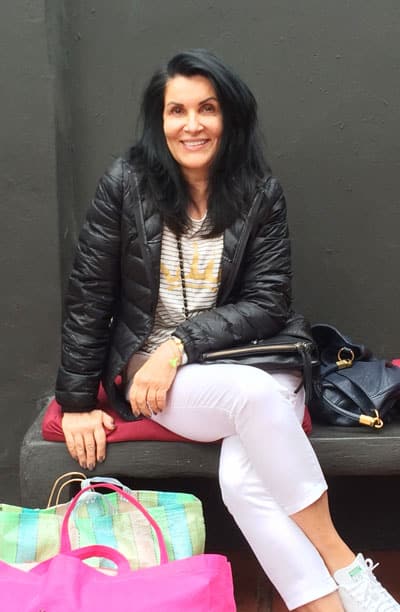 CultureAndCream Author from Munich
To travel during my profession as a beauty journalist was never enough for my. Also my six month on a world trip didn't do it. It always attracts me to other cities, foreign countries, on roadtrips and places I don't know yet. But I am not only interested in "culture" and "cream", I am also fascinated by people who have stories to tell .  Such unique experiences I want to share with you.