Tested for you: Deodorant "Aloe Ever-Shield" from Forever
I have a lot of trouble with finding the right deodorant, even though I'm not a type who sweats excessively. They either irritate the skin, just don't work, or their scent offends my nose. Liquid, solid, spray, roller or alum crystal – I've tried every consistency. There was also a tremendous expensive organic deodorant. This served its purpose in terms of anti-sweating, but only for a short time until the cardboard tube from which it had to be unscrewed was completely softened at the edge and thus looked extremely unsavory. It may be praiseworthy for the environment, but nothing to look at. So I put it in the bin! Other products, even those specially marked for black clothing, left unsightly white residue on the fabric.
Speaking of stains. I have learned that the yellowish stains in the armpit area of white T-shirts are not, contrary to what I thought, a deodorant failure, but rather arise in the washing machine. And not immediately, but only over time. This is due to the surfactants in the detergent and the lime content in the water. The minerals that precipitate in the process lead to yellow deposits in connection with sweat and sebum. You can get it out with a paste made from 20 grams of baking soda or a packet of baking powder. You rub this on the deodorant stains and let them work for 15 minutes before you put the clothes in the washing machine.
Deodorant with approval
Now I've finally found a deodorant that I like all around. A sturdy deodorant stick with nourishing aloe vera. Without the controversial aluminum salt, without alcohol, which tends to irritate the skin, and it is only scented very inconspicuously. The deodorant is so mild that it can even be used right after shaving your armpits. And the best thing about it: "Aloe Ever-Shield" is a real protective shield that lasts and lasts and lasts. Even after sweaty sports, I have smell tested myself. Not a hint of unpleasant smells. Of course, I took a shower afterwards anyway. But with "Aloe Ever-Shield" I feel safe and comfortable. And it is also very economical. I've been using the 92 gram stick for three months and there is still no end in sight. And: It doesn't leave any marks on clothing.
Deodorant "Aloe Ever-Shield" from Forever, 92 Gramm, 8,34 Euro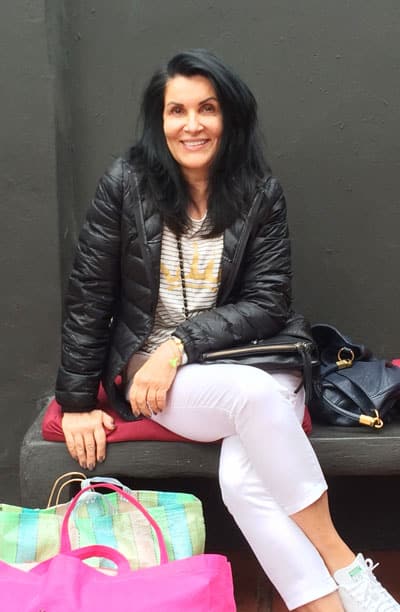 CultureAndCream Author from Munich
To travel during my profession as a beauty journalist was never enough for my. Also my six month on a world trip didn't do it. It always attracts me to other cities, foreign countries, on roadtrips and places I don't know yet. But I am not only interested in "culture" and "cream", I am also fascinated by people who have stories to tell .  Such unique experiences I want to share with you.