Tested for you: "Satin Kajal Liner" from Victoria Beckham
A kajal liner that caught my attention. I kept seeing it in my feed on Instagram. How it glides gently along the eyelid rim and transforms a rich shimmering line into a super cool smokey eye. Shortly before Christmas it was time: I had to have it, the "Satin Kajal Eyeliner" in the color "Ash". Congrats, Victoria Beckham & Social Media Team, well done! You got me. Since this kajal pencil is not yet available in Germany, I ordered it on the VB Beauty website.
My kajal liner test
What turned me on so much in the teaser on Insta was the extreme smoothness and rich performance of the pencil. Because nothing annoys smokey eye lovers like me more than kohl pencils that are so hard that you can hardly apply them in a continuous line, let alone easy blending. Too hard also hurts. But they must not be too soft either, so that they do not smear.
I'm curious, Victoria: The eyeliner pencil comes across as very high quality. Black colored wood, even the caps seem more compact than many competitors. They can be pulled off remarkably well and close tightly – which means they don't come off unintentionally in the cosmetics bag. The refill is located at one end of the pencil, and a foam applicator at the other.
Lightweight and smooth
Now for the moment of truth: I put the pencil on – it is wonderfully easy and smooth to pull along the edge of the eyelid. As in the video. The color is highly pigmented and slightly shimmery, so deserves the name "Satin". After my smokey eye makeup must go quick and dirty, ie apply-smudge-and-good-isses, now comes the applicator to use. It's slightly pointed, soft, but still sturdy enough that you can blend the line well. Above as below. I am happy for now.
What about the durability, the staying power, which Victoria Beckham Beauty praises? Even after hours, I still don't detect a raccoon effect under the eye. Check. On the moving lid, the smokey effect has unfortunately already become a bit more transparent – the texture is probably a bit too smooth for light droppings eyelids like mine and I had also applied too little. Therefore, I apply the kohl pencil a little thicker on the second attempt. So he actually holds better. Alternatively, I put some eyeshadow powder over my painted smokey eye to fix the color. But the base that the "Satin Kajal Liner" creates is really good.
Conclusion
I like him, my new kajal liner. Only one small drawback he has: Because he is so smooth, you have to sharpen him quickly again, which is of course very sales-promoting, because the consumes faster. The quality has convinced me nevertheless. Guess I need another Kajal Liner in the cocoa tone… or rather in the fig nuance? Or in this beautiful green?
P.S. And because Mrs. Beckham stands for style, there's another plus point for the pretty shipping box, along with linen pouch and X-mas greeting card.
"Satin Kajal Liner" by Victoria Beckham Beauty, $30.00 , 11 colors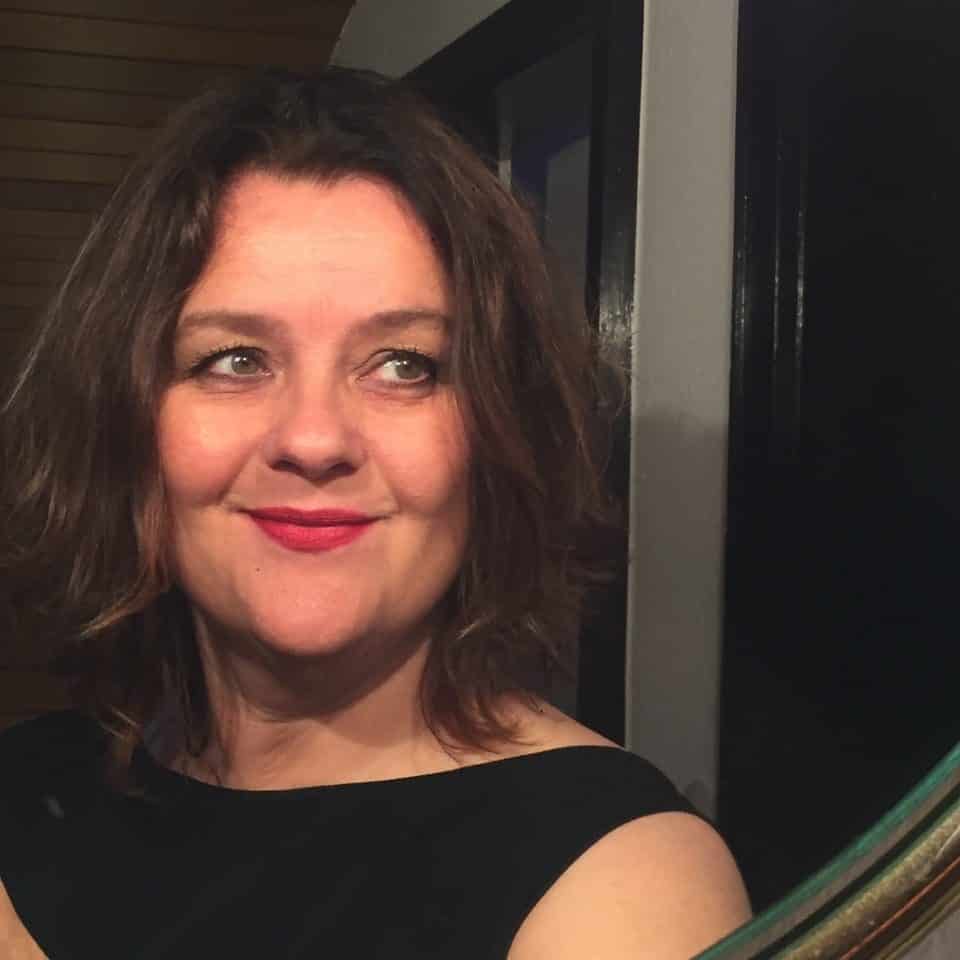 CultureAndCream Author from Munich
Since many years I am working as a freelance writer of beauty and lifestyle topics for magazines like Vogue or Glamour. What drives me again and again: not only the product or the trend, it is the people and the story behind – and what it does to us. In addition, my job often takes me to the most beautiful places in the world. Even in private one likes to find me in one or the other wellness location, research not excluded. Culture and Cream, then. Always in the luggage: fragrance, sunprotection and lipstick. What color? Red. What else