Tested for you: Rosacea Cream "Redness Relief with Micreobalance" from Gladskin
Rosacea is known to be one of the most widespread skin problems. It is also called couperosis or copper rose or copper fin. It usually appears after the age of 30, more frequently in women than in men. The skin disease manifests itself differently in men than in women, often with a thickening of the connective tissue and the sebaceous glands, mostly around the nose area.
Rosacea – typical signs
I am one of the majority of women who have to struggle with rosacea – although I am still lucky. In my case, only the cheeks are affected, the left more than the right, and the rosacea is not particularly severe overall. It manifests itself in redness and dilated veins. This is typical for mild rosacea. The only problem is that once rosacea is present, it stays.
In severe cases, vesicles can even form, and the redness and inflammatory pustules (see picture below) can sometimes extend to the eyelids. Fortunately, I have been spared from this so far. However, in winter when it is cold and the blood circulation is boosted by alcohol consumption, for example, which hardly ever happens with me anyway, the redness becomes more visible. I therefore no longer go to the sauna anyway, only to the steam bath.
Unclear causes for the redness
Where does rosacea come from? Experts are still arguing about this today. A combination of hereditary and environmental factors is discussed. But none of this has been scientifically proven. Bacteria and the composition of the skin's microbiome most likely play a significant role in the development of rosacea. This can lead to inflammatory reactions such as redness, itching, pain and swelling.
The bacterium Staphylococcus aureus is regarded as the primary culprit. Staphylococci are spherical bacteria that in themselves belong to the normal flora of skin and mucous membranes in humans. However, Staphylococcus aureus is the species with the highest virulence, responsible for inflammation and more. Dermatologists treat rosacea with antibiotics, among others. The only drawback is, antibiotics lead to antimicrobial resistance when taken for a long time and Staphylococcus aureus no longer responds to them.
Swallowing antibiotics to get my rosacea under control is out of the question for me. And I really don't suffer that much that I would put my body through that. That's why I decided to test an over-the-counter product containing the active ingredient StaphefektTM, which kills only Staphylococcus aureus bacteria. In this way, the skin's microbiome is supposed to be rebalanced.
"Redness Relief with Micreobalance" (in Europe it is called "Gladskin Rosacear") is available as a cream or as a gel. I opted for the former because I find a cream more pleasant on the skin, especially in the cold season. By the way, Gladskin's StaphefektTM technology also treats neurodermatitis symptoms. Both products, the cream and the gel, are cortisone-free, fragrance-free and hypoallergenic. This makes them ideal for long-term daily use.
Visible effect
I use the cream in the morning and evening after cleansing my skin and applying my moisturizer. If it seems necessary, I also sometimes use my rosacea dispenser during the day. However, I always apply the cream only in the area of the cheeks. Initially, the redness increased a bit immediately after application, which initially startled me. But after a few minutes, the skin had normalized again.
Already after one week the success was visible. The redness on my cheeks have decreased so significantly that they are almost no longer visible. For me, a great relief, after I wear no foundation that could conceal the redness. I have always preferred to do that with a cover cream. However, I now also no longer need it when I regularly use the rosacea cream.
"Redness Relief Cream" from Gladskin, 1.01 oz, US$35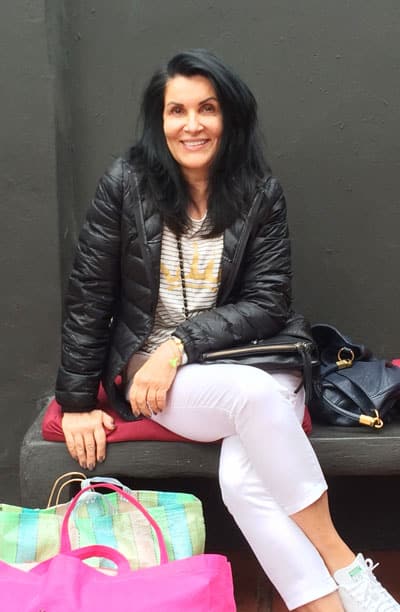 CultureAndCream Author from Munich
To travel during my profession as a beauty journalist was never enough for my. Also my six month on a world trip didn't do it. It always attracts me to other cities, foreign countries, on roadtrips and places I don't know yet. But I am not only interested in "culture" and "cream", I am also fascinated by people who have stories to tell .  Such unique experiences I want to share with you.