Tested for you: Shimmer Oil "Natural Glow" from Björk & Berries
I'm always very careful with shimmer oils. I don't like to shine like a Saturday Night Fever disco ball from the 70s and I also find glitter particles all over my clothes rather annoying. However, I am positively surprised by the shimmer oil from the Swedish Eco Luxury brand. First shake well so that the shimmer particles are well distributed in the bronze-colored oil.
I first put a few drops on one shin with the pipette to make the side-to-side comparison and then distribute the oil evenly with my fingers. It is dry, quickly absorbed and gives the skin a beautiful glow without it glistening. I want that on the second leg too. Then I venture on my forearms. The same pleasant result. If you want, you can also use the shimmer oil on your face. Not quite my cup of tea, but I can easily imagine a little glow on the cleavage.
Shimmer oil with a scent
The oil is enriched with birch extract and naturally shimmering minerals for a radiant look. Moisturizing organic oils with vitamin E ensure intensive care and protection against free radicals. What I also particularly like is the fruity-fresh scent that reaches my nose. Subtle and not intrusive. I look at my palms. Where other shimmer oils leave a glittering film, I only see a few scattered particles shimmering shyly. So small that they won't even get stuck on your clothes.
Birch super tree
Björk & Berries is an ideal example of clean beauty. The concept is primarily defined by the ingredients. 99.8% natural, vegan, cruelty-free. The products contain organic and hand-picked ingredients. Birch plays an important role in Northern Beauty. It is not called "the life-giving tree" for nothing. Not only is it packed full of potent nutrients, but it also has the ability to make the soil it grows fertile for other plants and trees.
In traditional northern herbal medicine, all parts of the tree were used to treat various skin diseases – from drinkable detox juice to antibacterial wound healing plasters made from the bark and leaves. In Björk & Berries' formulations, birch leaf water and extract are used for its cleansing, detoxifying, toning, balancing, calming and hydrating effect on the skin. Maybe that's what makes the shimmer oil so special!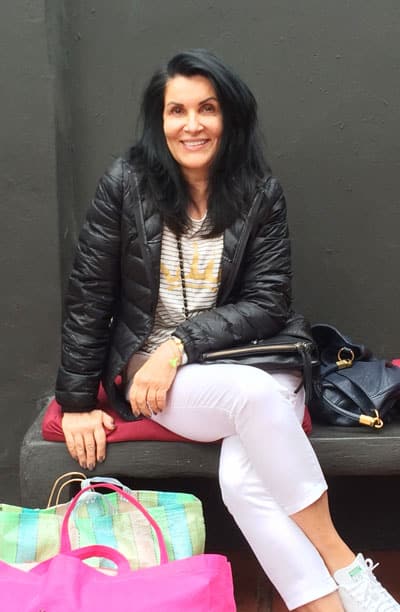 CultureAndCream Author from Munich
To travel during my profession as a beauty journalist was never enough for my. Also my six month on a world trip didn't do it. It always attracts me to other cities, foreign countries, on roadtrips and places I don't know yet. But I am not only interested in "culture" and "cream", I am also fascinated by people who have stories to tell .  Such unique experiences I want to share with you.