Tested for you: Artdeco "Magic Fix"
I am an absolute fan of lipstick. I love orange to bright red. My red lips have always been something like a trademark for me. Therefore, since Corona has been with us, it has been extremely difficult for me to do without it. But who likes smeared lipstick on the mouth and stains of paint in the protective mask if you keep it off. A daunting idea for me. But now I have found something that can help. "Magic Fix" is the name of the solution. It is a liquid that is said to make the lipstick kiss and waterproof. I really wanted to try it out and had a test sample sent to me by Artdeco. To say it in advance: The product does what it promises.
Seal your lipstick!
So last night I went out in the evening, it was our wedding anniversary, after a long time I put on my favorite red lipstick again. With lipliner and everything that goes with it. As recommended, I then dabbed my mouth with a paper towel and put "Magic Fix" on it. It is a vial with a transparent, aqueous solution that is applied with a brush. According to the package insert, it contains nourshing essential oils like bergamot and lavender oil, plus alcohol. So I quickly spread the fixator over the entire mouth with the small brush, going beyond the lip edge. After all, the contour pencil should also hold well and not smear. At the beginning, something tingles on the lips, that's what the alcohol does, but it evaporates noticeably quickly. Until then, do not close your mouth, but leave it slightly open. That's all: the lipstick is sealed in seconds, so to speak. And the look? Nothing has changed. The matte red has been preserved, which also applies to glossy pencils. Then it gets interesting. At home, I do the wipe test with my fingers over my lips. Nothing gets stuck. I put on my mask at the entrance to the restaurant. Now I'm excited. The waiter leads us to our table and I take off the mask. An inquiring look at the inside of the fabric. Absolutely nothing. It is still as pure white as before. The drinks are served. I drink from my glass. There is no imprint on the edge. Then the food comes. Only minimal traces of lipstick remain on the light gray napkin. I check my mouth inconspicuously in the edge of the silver knife. The contours are still perfect. You can only notice a minimal abrasion on the lips if you look very closely. In any case, a touch up is not necessary. Back at home, I use make-up remover to clean my lips. Contrary to expectations, the red color can be removed without much rubbing. This Magic Fix is ​​actually magic!
Artdeco "Magic Fix", 5 ml, ca. 13 Euro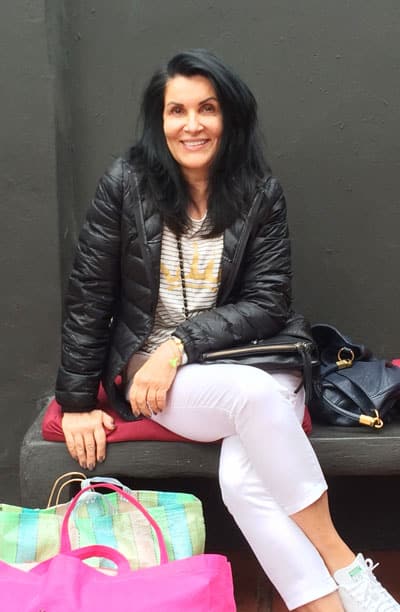 CultureAndCream Author from Munich
To travel during my profession as a beauty journalist was never enough for my. Also my six month on a world trip didn't do it. It always attracts me to other cities, foreign countries, on roadtrips and places I don't know yet. But I am not only interested in "culture" and "cream", I am also fascinated by people who have stories to tell .  Such unique experiences I want to share with you.