Tested for you: Doctor Duve "Phytoceutix Eye Cream & Mask"
I love duo products. If only because I enjoy traveling a lot – preferably with minimal luggage. That's why I was particularly interested in "Phytoceutix Eye Cream & Mask". Eye cream and eye mask in one. Let's first take a look at the ingredients: BioNymph Peptides, Shea Butter and Hibiscus Vita. I find a new active ingredient particularly exciting: Vigna Aconitifolia Seed Extract, a vegetable retionol that acts as a wrinkle smoother and is considered to be well tolerated by the skin. It is supported by hibiscus, a substance that is not only responsible for the moisture effect. It is also known – a little exaggerated – as the botox plant, because the essences obtained from the flowers contain active substances inhibit elastase. It is the enzyme that is responsible for the breakdown of collagen in the skin. Accordingly, the botox plant should counteract the loss of elasticity of the skin tissue. I'm looking forward to what the cream can do for my skin!
The first grip in the jar
the white texture appears slightly pasty. Little remains of the product on the fingertip. But this is not bad either, because that way an "overdose" does not end up under the eyes. The product can then be smoothly spread on the skin, is quickly absorbed without shining and provides moisture. The first wrinkles of dryness are actually balanced after four weeks of use. I guess I still have to be patient with the tightening effect. The mask function impresses me more anyway. One should apply the cream 1-2 times a week in a slightly thicker layer, let it work for 10 minutes and then dab off the excess. I apply it in the evening as recommended – on the lower and also on the upper eyelids – but not too thick and I let it work in overnight. I use it every other day and I love it, because the next morning I see a brightly rested area of ​​the eyes in the mirror. I will definitely pack this jar for my next trip.
Doctor Duve "Phytoceutix Eye Cream & Mask", 30 ml, 120,00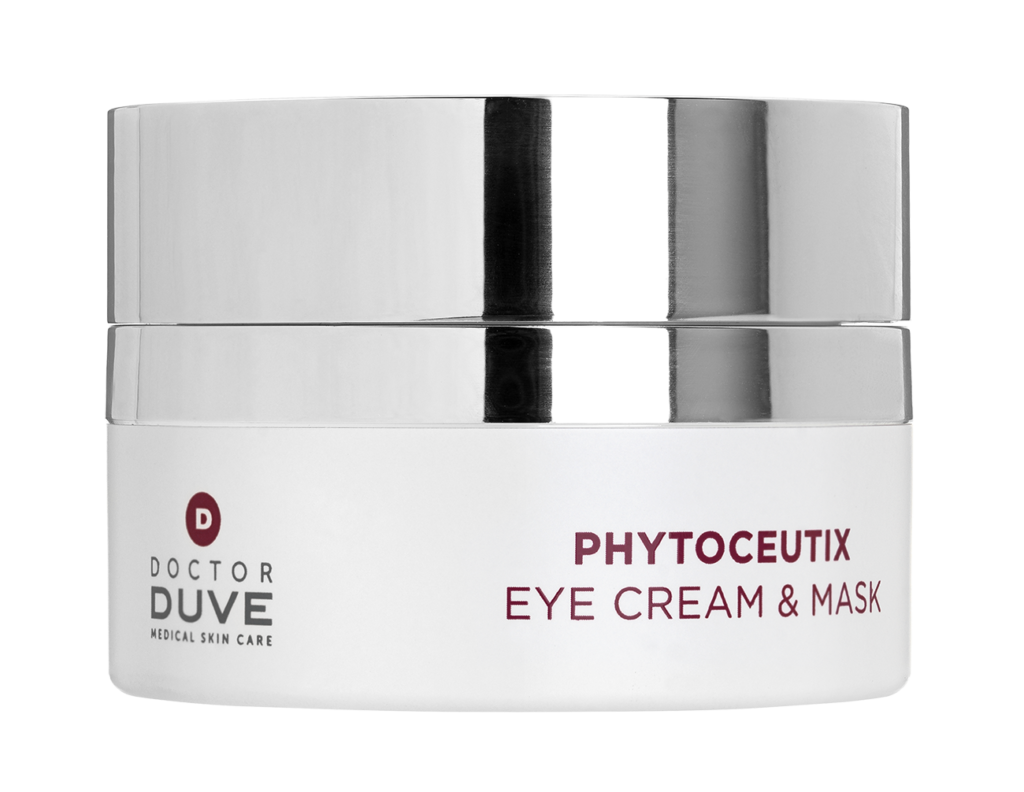 Lead photo @Shutterstock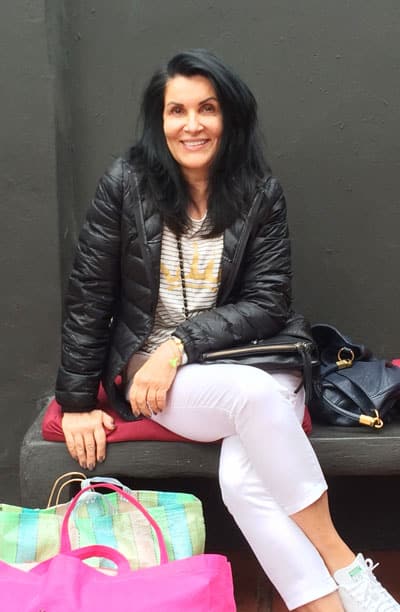 CultureAndCream Author from Munich
To travel during my profession as a beauty journalist was never enough for my. Also my six month on a world trip didn't do it. It always attracts me to other cities, foreign countries, on roadtrips and places I don't know yet. But I am not only interested in "culture" and "cream", I am also fascinated by people who have stories to tell .  Such unique experiences I want to share with you.