Tested for you: Less is More "Phytonutrient Caffeine Infusion"
Anti-aging is still a tiresome problem. But no one is spared. And not only when it comes to the skin. Hair also ages when the roots and scalp slowly get tired. They become thinner, drier and unruly white. The Austrian brand Less is More has dedicated itself to the subject of hair anti-aging – with two organic certification ("Peta" / "Cosmos Organic").
Scalp rejuvenation
Now I am blessed with an abundant amount of hair myself. But even those sometimes lack vigor, which suggests tired follicles. I also notice how my scalp reacts increasingly bitchy, especially to chemical treatments at the hairdresser. Say she is somehow out of whack. That's why I wanted to know whether the "Caffeine Infusion" can help me too. For six weeks now I have been giving a few puffs a day on the scalp, parting part at a time, which I then massage in with my fingers in a circular motion. I do the same thing as the last step after every hair wash, because the product should not be washed out, but should remain on the scalp. The liquid, which smells pleasantly of herbs, feels light and fresh like a toner and does not burden the hair. They can be styled as usual. Green caffeine and coffee extract have an anti-oxidative effect, while the candle bush (Cassia Alata) has a natural anti-aging effect with UV protection. In fact, my hair has lost less color in the sun. I am particularly surprised, however, at how much more stability every single hair has got. What about my scalp? It feels amazingly healthy and revitalized – no more itching, no dryness and no more feeling of tension. You can invest a few sprays every day for that, I mean. Because nothing is forever. If you stop the treatment, the original condition will be restored after six weeks. Keep on spraying!
Less is More, Phytonutrient Caffeine Infusion", 100 ml, 37 Euro
anti aging for hair, Anti-Aging-Haarkur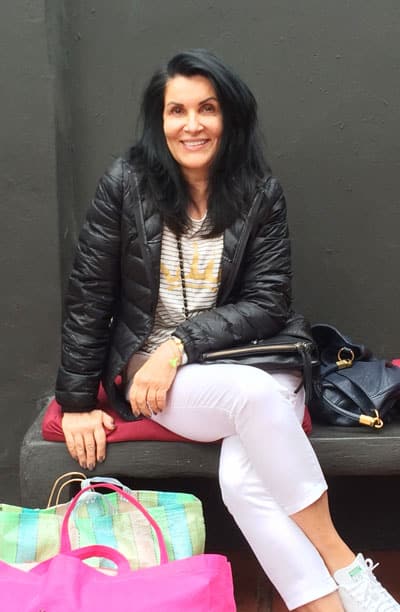 CultureAndCream Author from Munich
To travel during my profession as a beauty journalist was never enough for my. Also my six month on a world trip didn't do it. It always attracts me to other cities, foreign countries, on roadtrips and places I don't know yet. But I am not only interested in "culture" and "cream", I am also fascinated by people who have stories to tell .  Such unique experiences I want to share with you.