Tested for you: "Ultra Light Sun Block SPF 50+" from Team Dr. Joseph
About this Sun Block I was particularly excited, because I simply love the products from Team Dr. Joseph. Since 1986, they have been a successful symbiosis of high-tech and nature. Here, technological know-how is combined with highly effective, natural raw materials. And the people behind them are simply likeable. I got to know and appreciate the founder Dr. Joseph Franz and his sons myself in South Tyrol.
UV protection without whitening effect
It was therefore a special pleasure to try out the new product, a sunscreen for summer and winter, myself. Especially with UV protection with factor 50+ I am very critical. Mostly I am bothered by the well-known whitening effect of mineral UV filters ("inorganic" or "physical filters"). These are usually mineral white pigments (e.g. zinc or titanium), which lie on the skin like small mirrors and reflect the UV light. In addition, many of these products feel heavy and pappy already when applied.
In this respect, the "Ultra Light Sun Block" with SPF 50+ has positively surprised me. The cream comes delicately liquid from the dispenser, is light, absorbs super quickly and does not whiten the surface. The skin neither feels dry nor shines unpleasantly. Because biotechnological hyaluronic acid provides intense moisture, it can smooth wrinkles and fine lines.
Also protects from Blue Light
You can tell that the product is not a "quick fix". Four years of intensive research and development have gone into the innovative combination of different sun filters. It offers broadband protection against UVA and UVB rays and also protects against the harmful effects of artificial light (HEV rays). High Energy Visible – i.e. high-energy visible light – often referred to as Blue Light, is what we consume every day via cell phone, tablet or computer.
But these are by no means all the high-tech natural goodies that are contained in the light Sun Block: Wild carrot can prevent premature skin aging, has a firming effect, protects cells, soothes and is rich in vitamins. Just like tocopherol (natural vitamin E), sea buckthorn is considered an effective antioxidant, which also supports collagen production and thus has a smoothing effect. Also a radical scavenger, even with anti-blue-light effect, is butterfly bush. Allantoin and mallow soothe and smooth the skin, making it supple.
It is best to apply the UV protection over the day cream to the face, neck and décolleté all year round, as required. Always allow the day cream to absorb well first. In the summer, which is unfortunately still a little longer in coming, the following applies of course: Apply generously before sunbathing. Apply several times, especially after bathing, drying off and sweating, to maintain the protection.
And the "Ultra Light Sun Block" has another good thing: Thanks to the innovative and harmless sun filters, the cream is also ideally suited for sensitive skin and children's skin.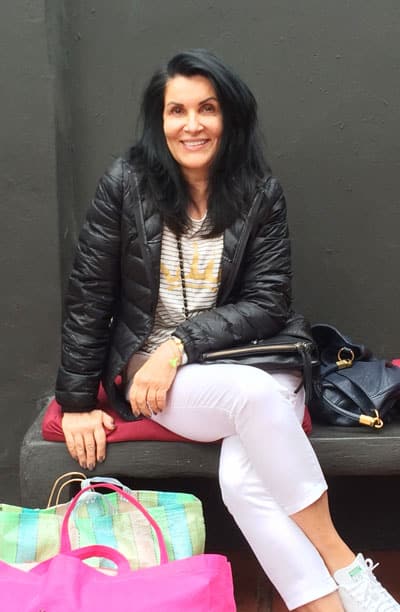 CultureAndCream Author from Munich
To travel during my profession as a beauty journalist was never enough for my. Also my six month on a world trip didn't do it. It always attracts me to other cities, foreign countries, on roadtrips and places I don't know yet. But I am not only interested in "culture" and "cream", I am also fascinated by people who have stories to tell .  Such unique experiences I want to share with you.